Get Well Flowers
Call us for free delivery to Cancer Treatment Center!
Let THE WILD ORCHID FLOWERS of Tulsa, OK (OK) help you send get well wishes to your friend or loved one. Show them how much you care with a get well gift basket filled with a floral arrangement or customized get well gifts.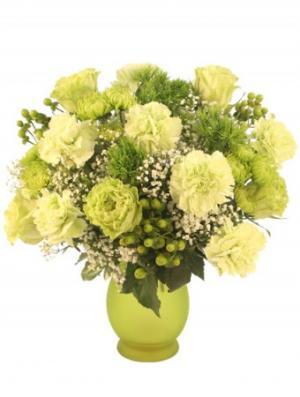 Fresh like Springtime
Arrangement
Welcome the warmer weather with a colorful spring flower arrangement from THE WILD ORCHID FLORIST. Inspired by the rich hues of the Emerald Isle, our Fresh like Springtime Arrangement features green roses, carnations, dianthus, hypericum and babies breath.
More Info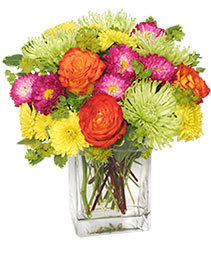 Neon Splash
Bouquet
Shown at $60.00
Shown at $60.00
More Info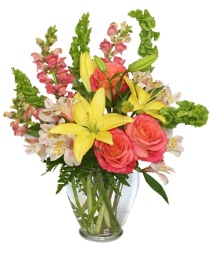 Carefree Spirit
Flower Arrangement
Shown at $75.00
Shown at $75.00
More Info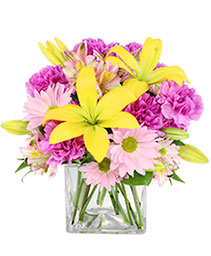 Spring Forward
Arrangement
Shown at $50.00
Shown at $50.00
More Info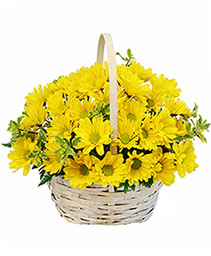 Delightful Smiles
Basket of Daisies
Shown at $50.00
Shown at $50.00
More Info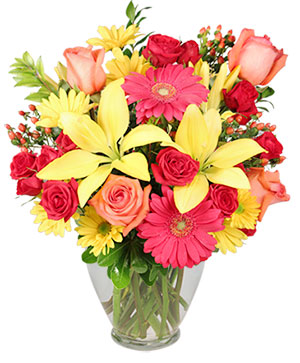 Bring On The Happy
Vase of Flowers
Getting fresh flowers is always memorable and special for your recipient - regardless of their age. Featuring red gerberas, orange roses, red spray roses and yellow lilies, our Bring On the Happy Bouquet has just what it takes to bring some fun and show you care!
More Info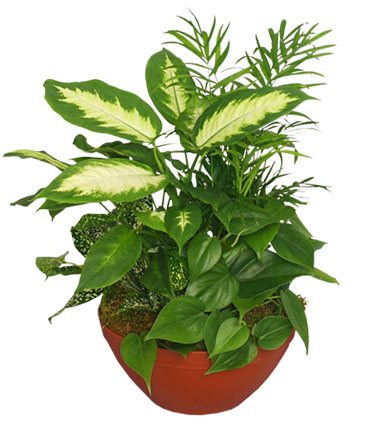 Lush Garden
of Green Plants
Shown at $55.00
Shown at $55.00
More Info
EUROPEAN DISH GARDEN
Green & Blooming Plants
Shown at $65.00
Shown at $65.00
More Info
Hospitals and Health Care Providers in Our Delivery Area:
---

Name
Address
Phone

---

Alternative Living Svc
7329 S College Pl Tulsa, OK. 74136
(918) 523-3487
Alterra Sterling House
6022 E 71st St Tulsa, OK. 74136
(918) 494-4011
Ambassador Manor
1340 E 61st St Tulsa, OK. 74136
(918) 743-8978
Boulder Plaza Apartments
1840 S Boulder Ave Tulsa, OK. 74119
(918) 583-3354
Brighton Gardens
5211 S Lewis Ave Tulsa, OK. 74105
(918) 743-2700
Brightwater Apartments
2202 S Phoenix Ave Tulsa, OK. 74107
(918) 584-5622
Broadmoor
8205 E 22nd St Tulsa, OK. 74129
(918) 622-2151
Brown Schools
6262 S Sheridan Rd Tulsa, OK. 74133
(918) 492-8200
Burgundy Place
8887 S Lewis Ave Tulsa, OK. 74137
(918) 299-0953
Cancer Treatment Ctr-Amer
2408 E 81st St # 100 Tulsa, OK. 74137
(918) 496-5000
Colonial Manor Nursing Home
1815 E Skelly Dr Tulsa, OK. 74105
(918) 743-7838
Colonial Manor Retirement Ctr
5015 S Victor Ave Tulsa, OK. 74105
(918) 743-7838
Columbia Surgicare
4415 S Harvard Ave # 100 Tulsa, OK. 74135
(918) 742-2502
Continuous Care Ctr
1924 S Utica Ave # 151 Tulsa, OK. 74104
(918) 749-8930
Continuous Care Ctr-Tulsa
1923 S Utica Ave Tulsa, OK. 74104
(918) 744-3044
Convalescent Center
3333 E 28th St Tulsa, OK. 74114
(918) 747-8008
Country Club Of Woodland Hills
6333 S 91st East Ave Tulsa, OK. 74133
(918) 252-5451
Country Living
8160 E 16th St Tulsa, OK. 74112
(918) 664-4344
Country Oaks Retirement Ctr
5648 S 33rd West Ave Tulsa, OK. 74107
(918) 446-3927
Dental Depot
2145 S Sheridan Rd Tulsa, OK. 74129
(918) 948-6965
Disciples Village Beauty Salon
9014 E 31st St Tulsa, OK. 74145
(918) 622-9318
Doctors Hospital
2323 S Harvard Ave Tulsa, OK. 74114
(918) 744-4000
Fairmont Terrace
1111 E 60th St Tulsa, OK. 74105
(918) 743-0022
Georgian Court Business Office
2552 E 21st St Tulsa, OK. 74114
(918) 746-7635
Georgian Court Nursing Ctr
2552 E 21st St Tulsa, OK. 74114
(918) 742-7319
Georgian Court Subacute Prgrm
2552 E 21st St Tulsa, OK. 74114
(918) 745-9825
Glenwood Apartments
10221 E 34th St Tulsa, OK. 74146
(918) 663-7797
Green Park Nursing & Rehab Ctr
3910 Park Rd Tulsa, OK. 74115
(918) 428-4663
Healthsouth Rehab Hospital
3219 S 79th East Ave Tulsa, OK. 74145
(918) 663-8183
Hillcrest Healthcare Systems
1120 S Utica Ave Tulsa, OK. 74104
(918) 579-1000
Hillcrest Medical Group
1145 S Utica Ave # 1014 Tulsa, OK. 74104
(918) 585-8000
Inverness Manor Retirement
2516 E 71st St Tulsa, OK. 74136
(918) 481-9988
Jiles Green Group
1825 E 15th St Tulsa, OK. 74104
(918) 744-0868
La Fortune Tower
1725 Southwest Blvd Tulsa, OK. 74107
(918) 583-0784
Laureate Psychiatric Clinic
6655 S Yale Ave Tulsa, OK. 74136
(918) 481-4000
Leisure Village Nursing Ctr
2154 S 85th East Ave Tulsa, OK. 74129
(918) 622-4747
Mansion House Apartments
1638 S Carson Ave Tulsa, OK. 74119
(918) 582-6167
Maple Ridge South
8227 S College Pl Tulsa, OK. 74137
(918) 488-9689
Mayfair Nursing Ctr
7707 S Memorial Dr Tulsa, OK. 74133
(918) 250-8571
Mingo Manor Apartments
4950 S Mingo Rd Tulsa, OK. 74146
(918) 663-8310
Montereau In Warren Woods
5035 E 66th St Tulsa, OK. 74136
(918) 495-1500
New Day Residential Care Ctr
5709 S 66th East Ave Tulsa, OK. 74145
(918) 492-2088
Oklahoma Blood Institute
3316 E 21st St Tulsa, OK. 74114
(918) 293-2760
Oklahoma Methodist Manor
4134 E 31st St Tulsa, OK. 74135
(918) 743-2565
Orthopedic Hospital Of Ok
2408 E 81st St # 900 Tulsa, OK. 74137
(918) 496-5955
Palmer Drug Abuse Program
3015 East Skelly Tulsa, OK. 74105
(918) 832-7763
Park View Terrace
1615 W 59th St Tulsa, OK. 74107
(918) 446-6154
Parke
7821 E 76th St Tulsa, OK. 74133
(918) 249-1262
Parks Edge Nursing Ctr
5115 E 51st St Tulsa, OK. 74135
(918) 627-5961
Parkside Hospital
1620 E 12th St Tulsa, OK. 74120
(918) 582-2131
Phs Mobil X-Ray
8181 E 46th St Tulsa, OK. 74145
(918) 664-9729
Plaza Hills East Apartments
13025 E 16th Pl Tulsa, OK. 74108
(918) 437-7733
Pythian Manor West Office
1700 Riverside Dr # 208 Tulsa, OK. 74119
(918) 583-4401
Region Dental
3210 E. 21st Street Tulsa, OK. 74114
(918) 742-5521
Renewal Christian Care
201 S Garnett Rd Tulsa, OK. 74128
(918) 438-4257
Riverview Village Inc
2409 S Maybelle Ave Tulsa, OK. 74107
(918) 584-0026
Saint Francis Hospital South
10501 E. 91st St. Tulsa, OK. 74133
(918) 307-6000
Seasons Hospice
6532 E 71st Street Tulsa, OK. 74133
(918) 745-0222
Select Specialty Hostitals
744 W 9th St Fl 6 Tulsa, OK. 74127
(918) 699-2100
Senior Select
5110 S Yale Ave # 415 Tulsa, OK. 74135
(918) 493-2100
Shadybrook Apartments
4203 S 109th East Ave Tulsa, OK. 74146
(918) 663-6013
Sherwood Manor
2415 W Skelly Dr Tulsa, OK. 74107
(918) 446-4284
South Crest Hospital
7200 S Mingo Rd Tulsa, OK. 74133
(918) 249-1553
Southcrest Hospital
8801 S 101st East Ave Tulsa, OK. 74133
(918) 294-4000
Southern Hills Retirement Comm
5170 S Vandalia Ave Tulsa, OK. 74135
(918) 496-3963
Southern Villa Mobile Home Pk
8636 S Lewis Ave Tulsa, OK. 74137
(918) 299-2012
Specialty Hospital Of Tulsa
2408 E 81st St # 2500 Tulsa, OK. 74137
(918) 491-2400
St Francis
6161 S Yale Ave Tulsa, OK. 74136
(918) 494-2181
St Francis Ambulatory Srgry
4818 E 67th St Tulsa, OK. 74136
(918) 488-6655
St Francis Hospital
6161 S Yale Ave Tulsa, OK. 74136
(918) 494-2200
St Francis Hospital Snf
6161 S Yale Ave Tulsa, OK. 74136
(918) 494-1305
St John Medical Ctr
1923 S Utica Ave Tulsa, OK. 74104
(918) 744-2345
Terrace View Apartments
1729 S Denver Ave # 110 Tulsa, OK. 74119
(918) 587-6191
The Brace Place -- Anand N. Patel Dds, Ms
4550 S Harvard Ave Tulsa, OK. 74135
(918) 749-8817
Tulsa Christian Care Ctr
6201 E 36th St Tulsa, OK. 74135
(918) 622-3430
Tulsa Jewish Retirement
2025 E 71st St Tulsa, OK. 74136
(918) 492-1139
Tulsa Jewish Retirement Ctr
2025 E 71st St Tulsa, OK. 74136
(918) 496-8333
Tulsa Nursing Ctr Inc
10912 E 14th St Tulsa, OK. 74128
(918) 438-2440
Tulsa Pythian Manor
6568 E 21st Pl Tulsa, OK. 74129
(918) 836-2710
Tulsa Regional Medical Ctr
744 W 9th St Tulsa, OK. 74127
(918) 587-2561
University Village
8555 S Lewis Ave Tulsa, OK. 74137
(918) 299-2661
Unlimited Care
7002 S Richmond Ave Tulsa, OK. 74136
(918) 499-1988
Us Veterans Outpatient Clinic
9322 E 41st St Tulsa, OK. 74145
(918) 764-7243
Warren Clinic
6600 S Yale Ave # 900 Tulsa, OK. 74136
(918) 488-6000
West Edison Plaza
570 N 39th West Ave Tulsa, OK. 74127
(918) 584-4224
William V Hanks
4835 S Peoria Ave # 18 Tulsa, OK. 74105
(918) 742-5401
Woodland Terrace
1524 E 71st St Tulsa, OK. 74136
(918) 250-3631
Yorktown Residential Assisted
6041 S Yorktown Ave Tulsa, OK. 74105
(918) 746-0546
Mercy Manor Elder Care
11785 S 87th East Ave Bixby, OK. 74008
(918) 369-5068
Speciatly Care Of Bixby
76 W Rachel St Bixby, OK. 74008
(918) 366-4491
Broken Arrow Medical Ctr
3000 S Elm Pl Broken Arrow, OK. 74012
(918) 455-4464
Broken Arrow Nursing Home
424 N Date Ave Broken Arrow, OK. 74012
(918) 251-5343
Cedarcrest Care Ctr
1306 E College St Broken Arrow, OK. 74012
(918) 251-3200
Forest Hills Assisted Living
4304 W Houston St Broken Arrow, OK. 74012
(918) 250-1700
Forest Hills Health Care
4300 W Houston St Broken Arrow, OK. 74012
(918) 254-5000
Franciscan Villa Catholic Ch
17110 E 51st St Broken Arrow, OK. 74012
(918) 355-1596
Heartland Plaza Assisted Lvng
2631 S Elm Pl Broken Arrow, OK. 74012
(918) 451-9626
High Pointe Retirement Cmnty
3427 N Ironwood Ave Broken Arrow, OK. 74012
(918) 355-1917
Hometown Hospice
2307 South York St., Broken Arrow, OK. 74011
(918) 681-4440
Sterling House
4001 S Aspen Ave Broken Arrow, OK. 74011
(918) 451-1987
Treetop Apartments
5001 S Hickory Ave Broken Arrow, OK. 74011
(918) 455-8400
Village Health Care Ctr
1709 S Main St Broken Arrow, OK. 74012
(918) 251-2626
Grace Living Ctr-Jenks
Po Box 2002 Jenks, OK. 74037
(918) 299-8508
Riverside Nursing Home
Po Box 2002 Jenks, OK. 74037
(918) 299-9444